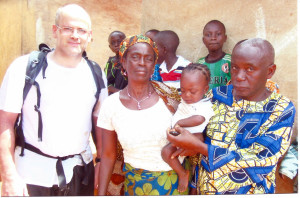 And he made from one man every nation of mankind to live on all the face of the earth, having determined allotted periods and the boundaries of their dwelling place, that they should seek God, and perhaps feel their way toward him and find him. Yet he is actually not far from each one of us . . . .  Acts 17:26-27  
Our Spring Newsletter is now posted!  Let us share with you where we're going and when and how God's been working.  Go to our website under "newsletter" tab or click here.   Hope you are having a blessed new year.
Please also see our updated prayer requests as we head into this new year and our updated pictures.
God bless
Fred, Lydia, Noah and Nathanael