Who we are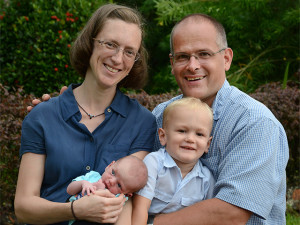 1.  We are OB / Rural Fellowship trained Family Practice Physicians.
2.  We have completed two and one half years with Samaritans Purse post residency program in Switzerland and Togo (Jan 2013 to July 2015)
3.  We are presently in transition (July 2015 to August 2016) and preparing for a second 30 month term.  We will be going to France and Togo with ABWE.  During this time we are raising support, completing CME, recertifying Lydia DO license and completing on-line bible courses.
What is this website
This website was created on August 23, 2012 to document our Post-Residency experience (Jan 2013 to August 2015) and anything else that comes along . . .
Our Family
Noah was born on March 26, 2012 and Nathanael was born March 19, 2015 and both add so much joy to our lives!
Our Story
Fred – Swiss roots; born American; raised Canadian; Met my wife Lydia while doing a family medicine residency in Northern Kentucky.  Have completed the Tacoma Family Medicine Residency Fellowship (July 2012).  Favorite verse  (((James 1:27 ))) "Religion that God our Father accepts as pure and faultless is this: to look after orphans and widows in their distress and to keep oneself from being polluted by the world"
Lydia – grew up as a MK and PK, was in the Philippines for 5 years and then raised in Indiana afterwards.  Graduated from Indiana Wesleyan University.  Medical training in Missouri, Ohio, and Illinois.  Loves reading, running and being a mom.  Favorite verse: Proverbs 3:5-6, "Trust in the Lord with all your heart and do not lean on your own understanding, but in all your ways acknowledge Him and He will guide your path."