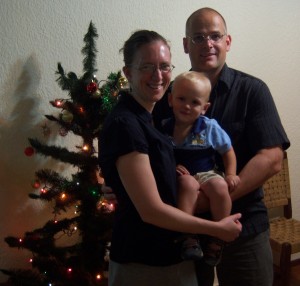 Dear Friends and Family,
Merry Christmas and Happy New Year from Togo!
Can you believe we have been in Togo for six months now!  Our time here has been both difficult and exciting.  It has been difficult being so far way from home, adjusting to a new culture, and seeing such human struggle and poverty.  It has been and is exciting to be apart of the mission hospital here, to provide care to a people in need and to say openly that Christ is our example, without worry of reprisal.
Christmas is a special time of year.  It is the time we take to reflect on and to be thankful for the birth of Christ, his example, our savior.
The reflection
His is a simple message, easy to hear, but difficult to understand –believe in Him and you shall be saved.  It is difficult to understand for one reason and one reason only: we are all sinners.  No one is better than the n  ext.  We believe in ourselves, in our society, more than we believe in Him and or His Word.  For us, as humans, to not be in control is to be weak, to be a failure.  This is ironic if you look at the world around us today –Syria, Kenya, China, the senate scandal in Canada, US politics, the Church, etc.  If one thing is clear from not only God's Word, but our history, we can not lead ourselves.  How to lead ourselves in the absence of God's physical presence becomes the next big question.  I do not have the answer, but if we look at Galatians 5:22-26, we find the characteristic we must embody to succeed, "But the fruit of the Spirit is love, joy, peace, patience, kindness, goodness, faithfulness, gentleness and self-control.  Against such things there is no law.  Those who belong to Christ Jesus have crucified the sinful nature with its passions and desires.  Since we live by the Spirit, let us keep in step with the Spirit.  Let us not become conceited, provoking and envying each other".
Thanks
I recently read an article about a baseball player who signed a 240 million 10-year deal.  That is 24 million dollars a year.  Topping that was an article on the recent lottery winners, 120 million dollars.  In 2012, HBB, a ChristianMissionaryHospital, saw 15,000 outpatients, 3,205 inpatients, completed 1,187 surgeries, delivered 650 children, and brought the message of Christ in both word and action to thousands of people.  Yearly operating budget: 1 million dollars.  Thank you, Jesus, for your example of serving others and sacrifice.  Thank you, ABWE, for your ministry and your vision to provide for this hospital in Togo.  Thank you, Christian brothers and sisters, for supporting not only ABWE, but the individual missionaries that have committed their lives to the field in Togo.  Thank you, Samaritan Purse, for your ministry and vision in creating the post-residency program and, thus, providing the opportunity for more doctors to experience the missionary field, not only in Togo, but throughout the world.
For six months now we have been, among other things, providing full spectrum OB care here at HBB.  We have been involved in the care of many high-risk pregnancies and have delivered and been part of the care team for multiple pre-term babies, the youngest being about 27 weeks.  Our successes are not ours, but God's, and with the help from the people around us.  Thank You, God, for the wisdom You give us and for the touch of Your healing hand.  Thank you to Saint Elizabeth OB/ FP/midwife providers and to Tacoma Family Medicine MOGA faculty who have taken our calls and patiently provided us with assistance.
We are one year in to our 2½ year commitment with Samaritan's Purse post-residency program.  We are here not only because of the program, but because of the prayer and financial support we are receiving from our supporters state side (including Canada).  Thank You, Jesus, for listening hearts and for Your continual provision.  Thank you.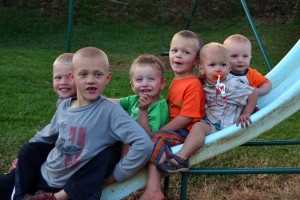 Family Update
Fred and Lydia continue to work a lot of hours in the hospital both on the maternity, medicine and pediatrics wards.  However, thanks to several short term missionaries, Rhonda and Dr. Michael Gayle, we have been able to get away from the hospital from time to time.  We much enjoyed a four-hour hike out to a local waterfall with a friend.  Along the way we got to see coffee bean plants, cocoa trees, banana trees, and pineapple plants –who ever knew cocoa came from a fruit!  Also we were able to go to a security conference with Samaritan's Purse for 10 days in Keny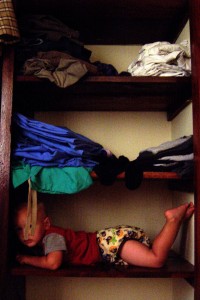 a.  Though a little stressful with simulations of hostage situations, it was a relaxing time and very encouraging to talk with other post residents who are going through similar situations.    In addition, Lydia had been asked and was able to give a talk on menopause (as she has so much experience in this! J) at a women's conference at a church in Lomé and most recently at the local Tsiko church.  Giving a presentation in English, written in French, and translated to Ewe can be quite the experience.
Noah continues to grow!  A few months ago we had turned his crib on its side as he was figuring out how to climb out of his crib, so we were using his pack-n-play for his afternoon naps instead.  It was, thus, a surprise a couple weeks later after having placed him in the pack-n-play for his daily nap, that we heard the door open and the little pitter-patter of feet!  And to our amazement, it wasn't even turned over!   Though only speaking a few words, he jabbers a lot and understands more than we think –not only in English but in French and Ewe too!  He is proving to be "all boy" as he loves dirt, trucks, moto's, tractors, and water!  While in Kenya briefly, there were five other boys with whom he had a great time playing; he also really enjoyed going on a walk-through animal safari –with monkeys, cheetahs, zebra's and more.  There are also two older boys (3 and 7 years old) here in Togo on the compound with whom he  really enjoys playing. The problem is anything he sees them doing he automatically wants to do as well –including climbing trees!
Prayers:  Your prayer support is so much needed and appreciated!  Below is listed the concerns and decisions for which we would like you to join us in prayer:
Family / Noah – being able to meet the needs of being a spouse and parent, while      still finding time for relaxation and spiritual renewal

Especially be praying for

January

as we will have an increased work load due to a midwife leaving and no extra short-term help;
Please be praying that we would find a good, reliable, and godly person to watch Noah in the mornings while we're at work.

Togo –for some  important hospital decisions that need to be made in the next few months regarding future plans
The Future –that God would be very real to us and that we would have clear direction in where we should be heading in less than two years when we complete the post-residency program here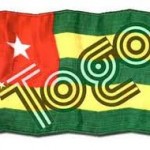 Check out our Blog (www.fredandlydia.com)
HELP
God is in Control
Learning to Adapt
Happy Birthday (A picture is worth a thousand words)
Talk about going against the grain
I think the honeymoon is over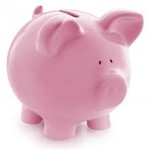 Financial Support (Goal $1,200.00 a month)
100% of support received
Donations: account #003916 http://www.samaritanspurse.org/medical/wmm-doctors/ or send to: Samaritan's Purse, attention: post-residency program,  P.O Box 3000, Boone, NC 28607
Please note:  US donor will get a tax receipt; Canadian donors are not eligible for a tax receipt (sorry)
Merry Christmas and Happy New Year!
Fred, Lydia and Noah Pfenniger
(PS. You can now subscribe on our website to receive updates via email)