Dear Family and Friends
I have said this before and I will say it again, if I thought God talks to me, it is in the peace he gives me during busy times.  He does this by not only calming my spirit but also by bringing people into my life–both friends and "strangers."  God works in wonderful and mysterious ways, but it is only seen/felt when we give him the opportunity.
WOW
If I ever thought there was an antidote to the depressing heart-wrenching feelings of the world according to the 6 o'clock news, it is you the individual.
In the last 2 months we have done a lot–acquired health insurance, visited the doctor and dentist, retrieved our van from storage, completed 10+ Togo
Presentation, 12+ skype interviews and 7 site interviews, and flown from Madison IN to Vancouver BC.  We have also driven 10,000+ miles in the states of Kentucky, Indiana, Illinois, Arkansas, Washington, Oregon, Montana, Idaho, and North Dakota.  In these trips, whether they have been for a presentation/talk about Togo or for a job
interview, we have been blessed not only by the words of encouragement and support, but also by the character, soul, understanding, and example of those we met along the way.  We are taking six months to pray about our future, and in this time, also having discussion with you the Church, small groups, friends, mission committees, strangers, family, health care systems, etc.  It has been encouraging.
Our prayer and yours has not been for a specific path, but God's path.  We are seeking the right decision, not for you or us, but for Him.  The significance of this cannot be overlooked.  The need for doctors here and abroad is huge, add to this the goals of communities and/or the health care system and the pressure just gets compounded.  Despite all this, we are being encouraged, supported and accepted by friends and strangers alike, to take the time to listen to God.
So to those who have invited us to hear our presentation about Togo and have encouraged us with support, thank you very much.  Your reactions, questions, and enthusiasm about the work being done by the mission board, hospital, and missionaries in Togo has been uplifting –rejuvenating and encouraging us.  We appreciate both the light moments and tough question.
To those who we have interviewed with –Skype and/or site visit –you have left an impression.  If I ever thought medicine was dead in the US, forgive me.  The passion that is being felt and expressed has been impressive and encouraging.  Practicing medicine in the US can be fun, rewarding, and fulfilling.  It is not the job that makes a career rewarding; it is the Christ-centered mindset.
FAMILY
Nathanael is 6 months old and a very cute "chubby" –with already two front tooth coming in.  He has been a beautiful addition to our family.  Our only struggle is he continues to refuse both pacifier and bottle.
Noah is 3½ years old, very energetic! He has made numerous friends along the way, and has especially enjoyed the time with his cousins.  We are very grateful that both boys are handling the changes and traveling well.
Fred and Lydia are doing well.  Our schedule of presentation and interviews has been complicated by our need for continuing medical education requirements and as such we will continue to be busy until the 2nd week of December.
AN UPDATE — Our Goal
Our present goal is to return to the mission field for another 30 months.  For this to happen a multitude of things have to come together:
1.  Acceptance by a mission sending organization
2.  Raising $7,200 a month financial support (288 people at $25/month or 144 people at $50/month)
39.7% (given and promised)
3.  Clarification of expectations of us as a medical missionaries –work hours/job sharing
Clarification will be sought after the above two points are met.
Work hours: Overall we enjoyed our first 30 months in the field; however, one of our biggest challenges was the work load which impacted our health and family.
Job sharing: We are both family docs, who do OB.  In support of our skills and family, we wish to job share, so that we can be full participants in the raising of our children.
4.  Schooling
We will be searching out home schooling material, as our oldest will turn 4, 5 and 6 while we would be in Africa.
Most missionaries will take 12+ months to raise support to go to the field.  During this time they will have temporary jobs that will allow them to travel and work.  We feel that we are in a different position because we are older and have children who will be school age in the next 2 to 3 years.  As such, we are not as comfortable sitting in limbo for an extended period of time.  We are feeling called to "build roots" sooner than later to provide stability for our family, whether it be in Africa or the US.  As such we are presently jobless, living from our savings, and actively making presentations/fund raising, and interviewing for jobs; thus, we're praying for direction so that we can make a decision in December/January on where God wants us to serve.
AN UPDATE — Financial Support
So, our goal for our next 30 months is to raise $7,200 per month in support (288 people at $25/month or 144 at $50/month).  We are looking for promises of support.  If you choose to support us, you may decide whether to begin now or after our decision is made to return to Togo.  Please consider the following:
Current donations made to Samaritans Purse Post Residency program can only be used by us for missionary work and preparatory work for the missionary field. (Examples: mileage for presentations, student loan, newsletter, website, etc.)  We are not currently drawing a salary from the account.
IF we do return to the mission field (our first goal), the funds (100%) will be transferred to our new mission sending agency and would be used to not only cover expenses (such as airline tickets, health care insurance, professional licensing, etc.) but also to pay us a small stipend.
IF we do not return to the mission field, we (the Pfennigers) have 5 years to use up the funds for mission work (goal of short-term trips with funds being used for expenses during the trip(s) such as airline tickets, etc.). After the 5 years, the remaining funds would be rolled over into Samaritans Purse Post Residency program to support other doctors.
It is important to us that those that give are not only informed about what we are doing, but also hold us accountable.  Having stated all this,it is vital for you to let us know if you are planning to support us when we go over.  This will allow us to have good information on hand when we make a decision in December/January.
If you have any questions, please do not hesitate to write us at mail@fredandlydia.com or 5909 West SR 250 Madison, IN 47250 or call us (812)701-1185.
AN UPDATE – Travel
Our travel schedule for the next "few months"
Sept 7th to 11th à Idaho and Montana (interviews)
Sept 14 to 18th à North Dakota and Minnesota (interviews)
Sept 21st to Oct 2nd à Minnesota and Wisconsin (interviews)
Oct4th à Riker Ridge, Madison Indiana (presentation)
Oct 5th to 9th à Madison Indiana, R&R
Oct 11/12 à Milton United Methodist, Milton Kentucky (presentation)
Oct 13-15 à Samaritans Purse Headquarters (debriefing of time in Togo)
Oct 17 to 19 à Kirksville Missouri (presentation)
Oct 20 to 22 à Greenville Illinois (interview)
Oct 23 to 26 à Fisher Illinois (presentation)
Oct 28 to 30?? à ABWE orientation
Nov 7th à IWU Marion Indiana (presentation)
Nov 8th to 15th à Temple Baptist Tacoma Washington (Missions Conference, presentation)
Nov 15 to 21?? à West coast
1st week Dec à MAG Madison Indiana (presentation)
Prayer Requests
Sticky Note (we wish!) with God's clear direction and guidance for our future–We cannot overstate this need enough!  We pray that if He would have us return "to the field" that He would clearly open those doors; but that if not, He would guide us to the place where we will flourish with the gifts He's given us, where we can build a strong marriage and family, and where we can spiritually grow.
Travel and Safety–We are so thankful how God has already protected and us and pray that He will continue to protect and bless as we travel back to Indiana and for interviews and presentations.
Growth –that during this time we as a family would grow closer to God and closer to each other.
God Bless
Fred, Lydia, Noah and Nathanael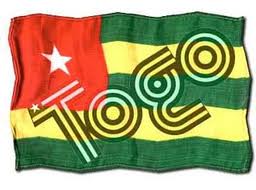 Check out our blog www.fredandlydia.com (now at 154 subscribers . . . go figure)
At Peace and Thank You very Much
We are going . . .
Newsletter Spring 2015
It's Back and He's Here!!
2014 Belated Christmas Newsletter
The Tale of Two Ladies
. . . here a little while, then its gone
Three Monkeys Just Hangin' Around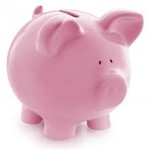 Financial Support ($7200.00 a month)
1. 39.7% of support received/promised, as of Sept 8st, 2015
2. Donations: account #003916 http://www.samaritanspurse.org/medical/wmm-doctors/ or send to:  Samaritan's Purse, Attn: Post-residency program,  P.O Box 3000, Boone, NC2860
3. Please note:  US donor will get a tax receipt; Canadian donors are not eligible for a tax receipt (sorry)