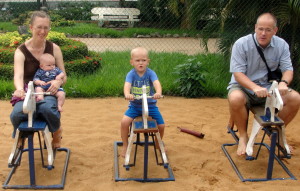 HAPPY FEBRUARY!
We are excited to tell you that we are going back to Togo! 
Thank you to all –family, friends, pastors, churches, and potential employers –for your patience as we have taken several weeks to reflect on our next step. This allowed us time for prayer, conversation, and counsel.
 THE DECISION
The decision has not been completely easy. We are walking away from some wonderful work opportunities here in the US. But as we have continually prayed for clear direction from the Lord (and many of you have prayed also), we have sensed His opening doors and giving us peace in returning to Togo.  Also, we have seen Him remove big obstacles (such has finances and expectations) as well as increase our desires to see more Togolese know the Lord.  In all of this, we sense He is asking us to take a step of faith– and move forward to Togo.  It's an exciting time.
We cannot say enough about our last seven months and the opportunities the Lord gave us:
From our multitude of

Togo presentations

, which helped usto clarify our experience;
to the numerous

job interviews

, which have given us a good idea of family medicine practice opportunities in the USA;
to encounters with our supporters –both financial, prayer, and others, which has expanded our understanding of God's level of influence through us –Christians make a difference;
to "down time" which has allowed us to

balance family / work life

, reinforcing our priorities – God, family, and work.
FAMILY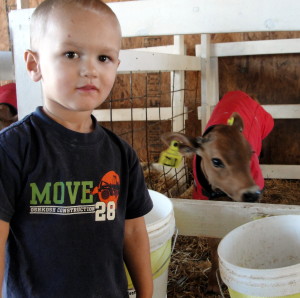 Noah, who will be 4 years old in March, is such a delight. In January he started pre-k school (Thank You Mrs. Lena!). After school, Noah and Dad spend time in the gym kicking balls, wrestling, bouncing balls, running, and getting pulled on a cart.  He loves to be active whether it is in the gym or at home, pushing the vacuum cleaner, helping do dishes or taking a bath.  And he has no problem telling Dad "not to whine" when Dad is not enthusiastic about an activity. We think he is in the "impressionable stage" of life.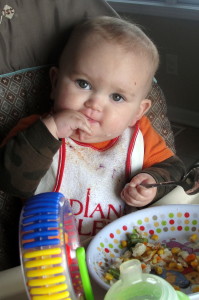 Although Nathanael only weighed 5 ½  pounds at birth, he is now a "chunker". He will be 1 year old next month. He loves walking while holding on to Mom or Dad; recently, he's started pulling himself up and now can stand while holding on to something. He is not crawling yet –but he can "scoot" from one end of the house to the other. He has a frequent and contagious smile –engaging much attention wherever he goes.
Fred and Lydia have been blessed over the last couple of months to be in one place and not in the midst of constant traveling; consequently we have been able to build a routine for the kids and establish some relationships.  For that we are so happy and thankful. The next six months will be full of activities in preparation for returning to Togo, but because of the rest we have gotten, we are ready for it!
OUR SCHEDULE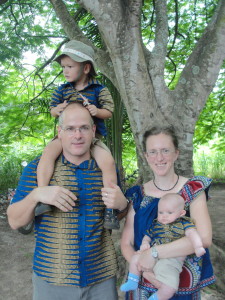 Our plan is to "leave for the field" in August 2016. First, we will have 8 months of French language study in France and then move on to Togo in May 2017 for 22 months.   Between now and then, our time will be spent on numerous things including board exams, Bible courses, and mission presentations. Here is what our schedule looks like:
Medical board exam (Physicians must be periodically "retested" for their licenses.)

Lydia will be studying for her exams February to April

Online Bible courses

Lydia will do some online courses between May and July
Fred will do his online courses between February and July.

Miscellaneous things yet to be scheduled

Update US / Swiss passports; French VISA application; researching home school material for kindergarten, grade 1 / 2

February 14th  -Togo presentation at Wirt Baptist Church
March 13th  -Togo presentation at Gibson Bible Church
May 2nd and 3rd  -"Crucial Conversations" course at ABWE in Harrisburg, PA
May 7th  -Part one of Lydia's medical board exam in Indianapolis, IN
May 14th  -Part two of Lydia's medical board exam in Chicago, IL
July ?? – ?? -Visit for group debriefing with Samaritan's Purse in NC
July 25th to 29th  -"Essentials of Missions" classes at ABWE in Harrisburg, PA
August 2016  -Visit our sending church in Tacoma, WA as well as family in BC, Canada.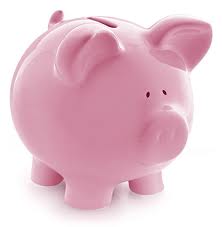 OUR FINANCES
As of January 26th we are at 87% of our goal of $5500.00 a month for thirty months. We are hopeful and resting in faith that the remaining support and "a bit more" will come in. We would ideally like to have a safety margin above our minimum requirement. Once again, we are committing to go to Togo! Instructions on how to fulfill a promise made are given below.  If you are unable to fulfill a promise, please let us know.   We understand that circumstances can change and the update will allow us to plan.
USA ONE TIME DONATIONS (All donations will receive a TAX RECEIPT.)
If BEFORE the END of MAY 2016, please submit through Samaritan's Purse. (See below.)
If AFTER the END of MAY 2016, please submit through ABWE USA. (See below.)
 USA MONTHLY DONATIONS (All donations will receive a TAX RECEIPT.)
If YOU ARE WANTING TO START GIVING MONTHLY –> contact ABWE USA. (See below.)

IF YOU ARE PRESENTLY GIVING MONTHLY TO SAMARITANS PURSE –> PHONE SMARITANS PURSE

donor ministries representatives at 828-262-1980 to

cancel your monthly donations, then contact ABWE USA. (See below.)  This should be done BEFORE THE END OF MAY 2016.
FOR CANADIANS (All donations will receive a TAX RECEIPT.)
ONE TIME DONATIONS and MONTHLY DONATIONS can be done through ABWE Canada. (See below.)
ABWE USA –>
Account #019182
Mail: ABWE Donor Service, PO Box 8585, Harrisburg, PA 17105-8585
Phone: 800-901-2293
Online: http://www.abwe.org/give
Check –> make check out to "ABWE" and in the memo line write  account number and missionary name
Samaritan's Purse –> Account #003916
Mail: Attn: Post-Residency Program,World Medical Mission, PO Box 3000 Boone, NC 28607
Phone: 828-262-1980 (donor ministries representative)
Online: http://www.samaritanspurse.org/medical/wmm-doctors/
Check –> make check out to "Samaritans Purse" and in the memo line write account number and missionary name
ABWE Canada –> Account #019182
Mail: ABWE Canada34-980 Adelaide Street South London Ontario, N6E 1R3
Phone: 519-690-1009
Online:  http://www.abwe.org/give
Check –> make check out to "ABWE" and in the memo line write account number and missionary name
Please note: regarding online donation, once you enter name / account number and amount, an option for Canadian donor will appear.
Please note: with ABWE Canada you can give by credit card (with a fee), by mail (no fee) or by monthly bank withdraws (no fee). PREFERENCE IS BY MAIL AND OR MONTHLY BANK WITHDRAWL AS IT REDUCES FEES AND MAXIMIZES WHAT WE RECEIVE.
PROJECTS
Once we are fully funded, we are hoping to champion a few projects. In the near future we will be working on getting clearance from the TST (Togo South Team in Togo) to pursue these projects. Until then, if one of the projects is of interest and you would like to support it, please advise us, but do not give yet! Once we have clearance on the project we will post.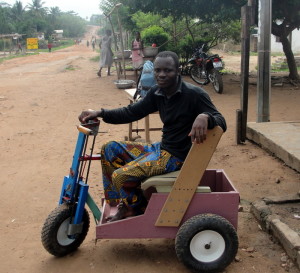 PET CARTS
Overview: Mobility is an important part of quality of life. Improving someone's mobility can change a life. Access to durable hand-operated wheel chairs is limited in Togo.
Estimated Cost: $4000 ($200 per cart x 20 carts). Note: carts are free, the cost listed is a shipping cost only.
Mindset: The PET Carts (Personalized Energized Transportation) are made in the USA (see http://petinternational.org/). There are multiple shops throughout the US that are staffed by volunteers. They raise funds for the production of the carts and thus are available free of charge. The carts are durable and well-built. We have experience with five carts in Togo now. Four of them are experiencing heavy use with no "break downs". Our goal is to work with a local pastor in Togo to evaluate and distribute the carts to people in need. This also gives us and the pastor the chance to share the Gospel and spiritually minister to the person and his / her family on multiple occasions.
CERVICAL CANCER SCREEN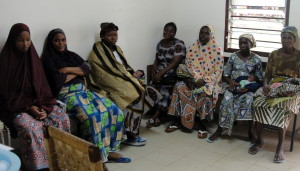 Overview: Cervical cancer screening saves lives. Cervical Cancer screen is a part of routine periodic health checks and is also part of post-partum care.
Estimated Cost: Unknown
Mindset: Nothing breaks the spirit / heart more than to see someone suffer from a disease process that is not only detectable, but if detected at the right time, is treatable. The level of post-partum care at HBB can be notched up by including cervical cancer screen into the post-partum care process. If successful, the program could be expanded to include all reproductive age women. This could also open the door for being able to show and share the love of Christ with more women and their families.
EXERCISE EQUIPMENT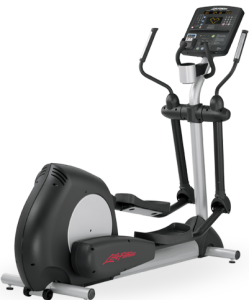 Overview: Exercise is an important part in maintaining the overall health of an individual. Healthy individuals are not only more productive, but capable of handling more stress. Presently missionaries at HBB do not have access to exercise equipment.
Estimated Cost: $6,200.00 (does not include shipping)
Mindset: In Togo, we can find exercise equipment; however, it is hard to find quality equipment. The estimated prices above are for refurbished quality equipment that include a treadmill ($2200), elliptical machine ($1500), stationary bike ($1500) and rowing machine ($1000). The equipment would be available for all missionaries on the compound to use.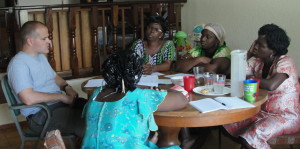 TRAINING OB / MEDICINE NURSES.
Overview: HBB, as does most missionary hospitals, suffers from a chronic lack of medical staff (MD, NP, PA, etc.). The result is a strain on the whole hospital, especially the few staff that are there.
 Estimated Cost: $0 (none)
Mindset: The Hospital suffers from a chronic shortage of OB / Medicine providers. Having said that, there are a group of OB / Medical nurses that are extremely capable of "rising up" to do more within the system. We feel strongly that if we could teach/work with them on a weekly basis for 2 years, they could become part of a solution to the OB / Medical coverage problem at HBB.
PRAISE / PRAYER REQUEST
For Lydia to be able to study well for the next several weeks and pass her medical boards in May.
For our remaining time here in the USA to be restful and rejuvenating as we do the many preparations for leaving.
For us as parents preparing to take our young children on this adventure.
For the Lord to enable us to walk in a sense of His presence, peace and guidance as we prepare to return.
For our prayer and financial supporters, that the remaining support

will come in and a little extra

; and also that the financial supporters will transition smoothly and timely from Samaritans Purse to ABWE.
For HBB (Hôpital Baptist Biblique) as the leadership considers its strategic future and the critical decisions it must make
God Bless  and thank you for your prayers and support
Fred, Lydia, Noah and Nathanael
www.fredandlydia.com