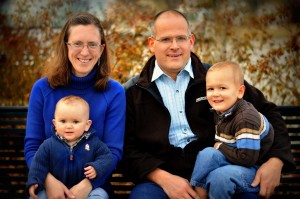 HAPPY JUNE
We cannot believe 4 months have already passed since we have made the decision to return to Togo.  It seems like just yesterday!  So much has happened . . .  and yet there is still so much more to do.
We are scared and excited at the same time as our departure date of August 23, 2016 for another 30 months, sneaks up on us.  Scared because of the unknown, because of the passing of a medical colleague in Togo, because of our past struggles, etc.  We are excited for another opportunity to go overseas, for the support we have received from friends, family, and strangers who have heard our story, and for working in an environment where Christ can be discussed and the Gospel shared.
REFLECTION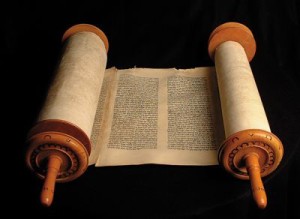 Recently I completed an online Bible course that required me to read the Old Testament and an accompanying syllabus.  The Old Testament tells the history of mankind, from its creation to about 500 BC.  It is interesting for many reasons, two of which I find myself reflecting on.
The first reason really sticks out because of this "election" year.  It is the failure of mankind over the 2,000 year period covered by the Old Testament to lead itself peacefully and effectively.  You would think that "mankind" would get it right after 2,000 years.  Now it is 4,000 years and we still seem to be struggling.  It surely paints a bleak picture of the results expected either with a new leader and/or for the future.
Second is a statement made by God while "mankind" was rebelling and building the tower of Babel.  "But the Lord came down to see the city and the tower that the men were building.  The Lord said, 'If as one people speaking the same language they have begun to do this, then nothing they plan to do will be impossible for them.'" Genesis 11:5-6.  God recognized the potential of "mankind" when and if we work together!  Now it is more than just working together.  There are many examples of people coming together with disastrous results.  It is about both working together and following Christ.  What is the difference you ask?  The difference is motivation; the difference is one works to glorify themselves, whereas the other is to glorify God!
Think about it.  Think about ISIS, the persecution of people groups, politics, a one-billion dollar shoe deal for a single sports star, etc.  Think about all the effort that is going into not just managing ourselves and our problems but the "financial" resources that are being paid to a single person.  Think about if these problems did not exist and that same effort was exerted towards "helping" each other and/or that the financial resources were refocused.  Can you fathom what this world would look like?  Let me give you an idea:   they are saying that to rebuild war-torn Syria will cost 180 billion dollars and take years.  For 180 billion dollars we could build and operate 18,000 hospitals like HBB for a year!  The point is simply the wasted resources and effort.  Add to this the contributions made by Christians in this present environment (since the Roman Empire) to health care, to education, to languages, etc. –and one cannot but be left in awe of where we, as a world, could be if things were different.  It is not hard for me to imagine what this world would look like, if we could not only, work together, but have Jesus as our Savior and model!
Take us for example:  482 people (191 via our website, 191 via our email and 100 via mail) working together so that we can return overseas for 30 months to minister to and help a people in need.  What an example!!
FAMILY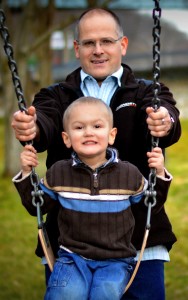 Noah has been enjoying his pre-k school.  He knows how to count, say his alphabet, and write his name.  We are just starting to work on reading!  Noah is truly a gentle soul who enjoys playing, wrestling, & the Avengers. We've been preparing him for our upcoming travels to France and return to Togo.  He is excited and likes to tell people his is going to turn 5 years old in France.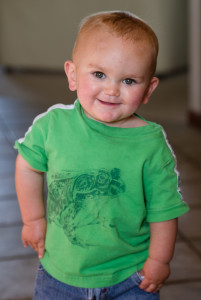 Nathanael likes to copy his brother in everything but sleep!  We figure he started to walk at 11 months because of wanting to be like Noah.  Now he is trying to talk!  He does this by opening a book and babbling.  It's funny to see.  However, unlike his brother, he continues to wake up at 2 am every morning for an hour or so.  Mom and Dad are getting tired!  Recently Nathanael had a bout of viral gastritis, with high fever.  He did a lot of sleeping for 3 days.  We are hoping it resets his 2 am wake-up clock!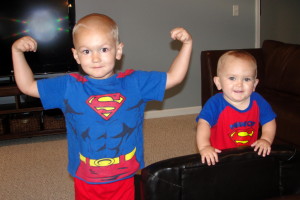 Fred and Lydia are doing well.  We have been blessed to be in one place for a few months now, establishing a routine.  We are thankful for the friends who have come to visit and for our fellowship at MAG.  We continue to prepare to leave for France / Togo.  We have made progress on our to-do list.
Lydia has taken both her practical and written medical re-certification exams.  (She passed both her written and practical exams –thanking God!!)
Fred and Lydia have completed the "Crucial Conversation" course at ABWE and are preparing for the "Essential Missions Component" course at the end of July.
Fred has completed two online Bible course –"Grasping God's Word" and "Old Testament Survey."
Passports have been renewed; airline tickets purchased, and plans for vehicle storage finalized.
Presentations have been made at Wirt Baptist and Gibson City Bible Church.
We still have things to do! (See below.)
OUR SCHEDULE
We plan to leave for France August 23, 2016, where we will be for 8 months of French study and then return to the US for 2 weeks in April/May 2017 prior to heading to Togo for 22 months in May 2017.  Here is what our schedule looks like:
June 3, 10, 24 – Immunizations in Indianapolis, IN
June 8th – Presentation at Hanover Baptist Church, Hanover, IN
June 13th – Presentation at Saint Elizabeth Family Medicine Residency Program
June / July – Swim lessons / T ball for Noah
July 3rd – Presentation at MAG, Madison, IN
June 30th to July 4th – Childress Family reunion
July 5th?? To July 11th?? – Travel to Hamilton, Ontario
July 10th – Presentation in Hamilton, Ontario
July 18-22 –MEGA Sports Camp for Noah at MAG, Madison, IN
July 24th to July 30th –Essential Mission Component course at ABWE in Harrisburg, PA
August 5th to August 15th – Visiting Temple Baptist Church in Tacoma WA and family in Vancouver BC
August 7th – Presentation at Temple Baptist Church, Tacoma, WA
August 23rd – Departure for France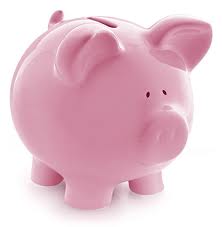 FINANCES
As of June 2016 and if all commitments are fulfilled, we are at 100 plus percent of our $5,500 goal.  (We hope to have a final figure in July as commitments are fulfilled.)  We have been amazed at this process of raising funds and continue to praise God for his faithfulness.  Instructions on how to fulfill a promise made are given below.  If you are unable to fulfill a promise, please let us know.   We understand that circumstances can change and the update will allow us to plan.  If you are still giving to Samaritans Purse, we ask that you switch your giving to our new sending agency ABWE. (Instruction given below.)
USA MONTHLY DONATIONS and ONE TIME DONATION (All donations will receive a TAX RECEIPT.)
If YOU ARE WANTING TO GIVE MONTHLY and/or A ONE TIME DONATION, Contact ABWE USA. (See below.)
If YOU ARE PRESENTLY GIVING MONTHLY TO SAMARITANS PURSE. Phone Samaritans Purse donor ministries representative at 828-262-1980 to cancel your monthly donations, then Contact ABWE USA. (See below.)
FOR CANADIANS (All donations will receive a TAX RECEIPT.)
ONE TIME DONATIONS and MONTHLY DONATIONS can be done through ABWE Canada (See below)
ABWE USA –> Account #019182

Mail:  ABWE Donor Service

PO Box 8585

Harrisburg, PA 17105-8585

Phone: 800-901-2293

Online: http://www.abwe.org/give (look on the left hand column)

Check –> make check out to "ABWE" and in the memo line write account number and missionary name

 

ABWE Canada –> Account #019182

Mail:  ABWE Canada

34-980 Adelaide Street South

London Ontario, N6E 1R3

Phone: 519-690-1009

Online:  http://www.abwe.org/give (Enter name / account number and amount, an option for Canadian donor will appear)

Check –> make check out to "ABWE" and in the memo line write account number and missionary name

 Please note: with ABWE Canada you can give by credit card (with a fee), by mail (no fee) or by monthly bank withdraws (no fee).  PREFERENCE IS BY MAIL AND OR MONTHLY BANK WITHDRAWL AS IT REDUCES FEES AND MAXIMIZES WHAT WE RECEIVE.
PROJECTS UPDATE
As you know, once we are fully funded we are hoping to champion a few projects.  Here is the project status report:
Overall:
The projects are still waiting approval from TST (Togo South Team).
Per ABWE, funds for a specific project will be managed through our account.  As such, any funds given for a specific project have to be identified as such, and a running total will be kept by us (Fred and Lydia).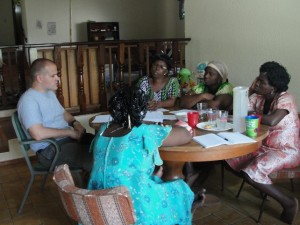 Specifics:
TRAINING OB / MEDICAL NURSES.  Mission hospitals suffer from a chronic shortage of OB/Medical providers.  Our hospital has in-house trained nurses who are excellent.  Within this group of nurses are a few who have the ability to do more.  We feel strongly that if we could teach/work with them on a weekly basis for 2 years, they could become a part of the solution to the chronic OB/Medical shortage.  Goal: to train on a weekly basis a core group of nurses to do more at HBB.  Cost for the project is $0.00 (as of now).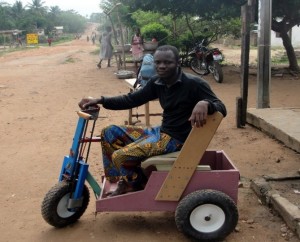 PET CARTS.  Mobility is an important part of quality of life.  Access to durable hand-operated wheel chairs is limited in Togo.  Goal: to bring in 20 PET carts from the USA.  Cost of the project will be total $4,000 ($200 per cart X 20 carts).  Cost of the project is associated with shipping cost only as the carts are free in the USA.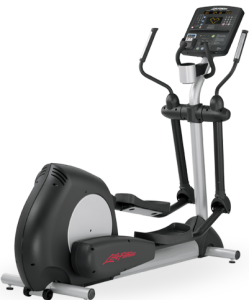 EXERCISE EQUIPMENT.  Exercise is important in maintaining overall health; the health of the doctors & staff there at the hospital is important to be able to serve and honor God with our bodies. Currently there is very limited equipment for the missionaries.    Goal:  to bring 4 pieces of equipment from the USA.  Cost of the project will be total $6,200 ($2,200 treadmill, $1,500 stationary bike, and $1,000 rowing machine).  Cost does not include shipping.
CERVICAL CANCER SCREENING.  Cervical cancer screening saves lives and should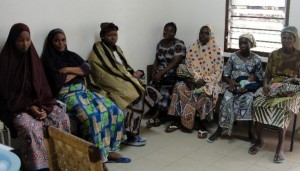 be done at minimum as part of the OB care.  Cervical cancer screening is presently not done at HBB.  Goal: to obtain the ability to do cervical screening at HBB.  Cost of the project is estimated at $20,000 ($15,000 for the machine and $5,000 for testing kits).  Please note this project is in its infancy and the practicality of the project is still being determined.
PRAISE / PRAYER REQUEST 
Preparations.  Pray that we will be able to get all the things done in adequate time for our departure for France and Togo; and that God would bless the time we have remaining with family and friends.
France. Pray that Noah will adjust well at a local school and will make friends, and Nathanael will do well in daycare.  Pray that Fred and Lydia will learn French very well, as well as have time to study, time to "mingle"/relax/enjoy, and time as a couple and family.
Togo. Pray that even now God will begin to prepare the time and path for us as we are there, both in the hospital and outside of the hospital; and that relationships will be built and God's love exemplified.
God bless you and thank you so much for your prayers and support!
Fred, Lydia, Noah and Nathanael
www.fredandlydia.com