Dear Family and Friends,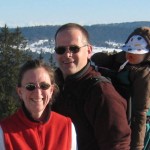 Bonjour!  Comment allez-vous?  Ca va bien ici.  Merci beacoup pour vos prieres et encouragements!  We can hardly believe that we're half-way through our language training!  In some ways, it has seemed like a very long three months and in other ways it has seemed very short. 
Our arrival to Switzerland and Les Ponts-de-Martel was uneventful except for moving the five plus pieces of luggage, not including Noah, on and off the trains. (This is not an easy task given that the trains arrive and depart on-time, with only 2 to 3 minute stops).  Les Ponts-de-Martel has turned out to be very nice village to live in, we are enjoying the hiking, swimming and small town atmosphere; granted the 5:30 mornings and 40 minute bus rides get a little tiring.  Language study has had its good and bad days, but we are progressing.  We have been blessed with a very helpful support group through our church here, both locals and fellow missionaries (who are here learning French).  We are presently working on the details of our short return to the US in July (the 5th to the 15th) and our arrival to Togo.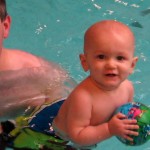 We were excited that Noah turned one-year old on March 26!  He opened presents from family and friends and shared his birthday cake at the Soup Kitchen on Wednesday at the church.  Noah continues to grow – he is crawling (we have lost our privacy), he is standing (with the aid of anything – table, bed, chairs, legs), he is opening draws and empting them (Lydia is getting a lot of practice folding clothes), and he is eating everything in sight (Whatever mom and dad is eating, he is eating and more.  The only food he has not taken too, to Fred's delight, is cheese!!).  As of March 26th, he was 90th percentile in height and 25th percentile in weight. He continues to be a good traveler – friendly and quiet (he has a small fan club on the bus we travel).  His dad's only complaint continues to be his very early mornings, even on our days off.
Easter and A Question -> We had a quite Easter Weekend.  We spent the time resting, studying, hiking, watching The Passion (a film about Jesus Christ's crucifixion) and reading Scripture.  If you think about it, Easter is an amazing time; it is the climax of a story (and for Christians it is more than just a story) that started with God, man and God's plan for us –the Garden of Eden, and ends with the crucifixion of Jesus Christ, the son of God.  The purpose of the crucifixion is to complete God's will, the formation of a new covenant where God is accessible to all – "I will put my law in their minds and write it on their hearts" (Jeremiah 31:33), and in which sin is forgiven – "for I will forgive their wickedness and will remember their sins no more" (Jeremiah 31:34).  The story is amazing for many reasons, not the least of which is that Jesus Christ was man during his time on earth.  And as such he has human experiences (for example fear).  This is evidenced by his prayer prior to being arrested "Abba, Father . . . . Take this cup from me. Yet not what I will, but what you will." (Mark 14:36)  .  He succeeded, not because he is human, but because he is God.  I am comforted by the fact that I have direct access to God through Christ and that my relationship, like any other Christian, is personal.  But I am left to wonder where would we would be today had he failed?
Prayers:  Your prayer support is so much needed and appreciated!  Below is listed the concerns and decisions for which we would like you to join us in prayer:
French language – for continued strength and perseverance in hours of learning
Time in Switzerland – for the relationship we are developing with the church, language school, Bible study, the soup kitchen and others 
Family / Noah – that we will be able to manage work, family, and life, while keeping God first in our lives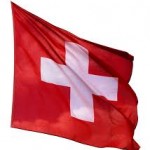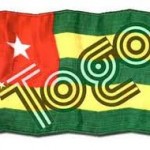 Plans: Check out our Blog (www.fredandlydia.com)
What do Noah, Rocky and A Spoon have in Common?
Short Stories – Volume 1 and 2
The Fog and a Prayer
Il Bouge
How do you spell Switzerland -> S –I –B – E – R – I – A
Where we live
Bonjour, je m'appelle Lydia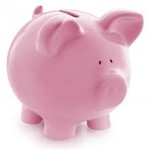 Financial Support (Goal $1,200.00 a month)
100% of support received
Donations: account #003916 http://www.samaritanspurse.org/medical/wmm-doctors/ or send to: Samaritan's Purse, attention: post-residency program,  P.O Box 3000, Boone, NC28607
Please note:  US donor will get a tax receipt; Canadian donors are not eligible for a tax receipt (sorry)
God Bless,
Fred, Lydia and Noah
(PS. You can now subscribe on our website to receive updates via email)